Welcome to our online wedding.
Having fun already? Well, we want to make sure we do everything we can to make your experience at our wedding, June 20th, 2015, the most fun it can be. We hope the following information helps to make it just that.
VENUE
The San Mateo Mounted Patrol Grounds.
EVENT TIMING
2:00pm – For those staying at the Sofitel, bus will begin shuttling guests to the Wedding grounds
2:30pm – Second bus will depart
3:00pm – Last bus will depart
3:30pm – CEREMONY WILL BEGIN
4:00pm – You might still be sitting, watching us getting married…
4:30pm – We can't imagine it'll still be going on…
5:00pm – Games, drinks, and chatting really should've started at 4:30
5:30pm – BBQ, courtesy of Hill Country BBQ
7:00pm – DESSERT – Pies/Root Beer Floats
8:30pm – First round of shuttle busses heads back for Sofitel
-Bus should run every half hour until –
11:30pm – LAST BUS BACK TO SOFITEL (34 person shuttle)
FOOD
We will have a variety of food and beverages at the wedding.
– Dinner will be BBQ buffet style, courtesy of Hill Country BBQ.
– There will be pies for dessert, as well as a root beer float station.
– As the evening gets later, we will be serving Chicago Dogs for those of you who have worked up another appetite.
DRINK
– We will have two bars set up with wine and hard liquor.
– We will also have kegs and ice buckets of bottled beer.
ATTIRE
Garden Party Attire
– Summer suits
– Summer dresses (Ladies, also keep in mind the appropriate footwear for out door elements including unpaved roads.)
– The weather in June should be beautiful during the day, but can be chilly at night. So we recommend a light sweater and/or shawl.
GAMES / ACTIVITIES
At the grounds, you will find a variety of games and activities:
– Cornhole Toss
– Giant Jenga
– Horseshoe
– Giant Dominoes
… and of course dancing!
There will also be a photo booth. But not just any photo booth! Das Bus!
Film created for Das Bus by Gabe. To see more of his portfolio work, please visit gabeschwartz.com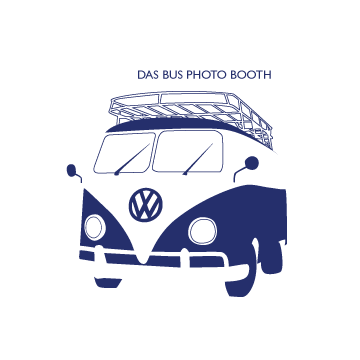 Das Bus is a love child born from two brilliantly creative souls who decided to put their talents of craftsmanship and digital design together in a beautiful 1959 Volkswagen bus. The idea was simple: Make a photo booth even more awesome by putting it on wheels. Really cool, vintage wheels. Since conception, Das Bus has taken the Bay Area by storm, setting up shop at various music and food festivals, flea markets, weddings, birthdays and many other private events. For more information on their whereabouts or to book this majestically classic vessel for your next special occasion, visit their website at das-bus.com.